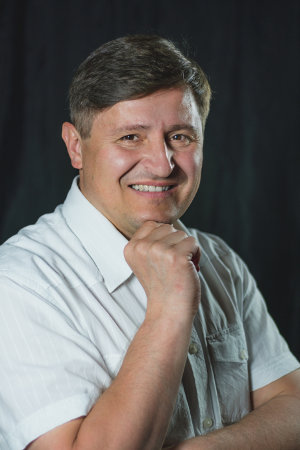 Vladimir Nikolaev, the CMI Director:
Church is a divine institution designed for saving sinners and bringing them into the Kingdom of the Lord Jesus Christ. No theological training center can replace local church. By God's grace we merely help to edify and develop Christian community. We believe that the Lord put our institute in a strategic place for partnership with KTS and local churches in order to meet the acute need of prepared workers for evangelical churches.
Church Ministries Institute partners with Kiev Theological Seminary and is a member of and is accredited through Eurasian Accreditation Association.
Requirements
You believe in Jesus Christ, having been baptized, and are a member of a local church, and you are in good standing there.
You are involved in a church ministry already or you will be a part of one within four months after the first session.
You are in agreement with the Institute's doctrinal statement.
You have a high school diploma.
Bible Schools
Please contact our office to see if there is a local Bible school located near you.
Certificate Program
For admission send us a filled out student application, a copy of high school or college diploma, and two photos in size 3cm x 4 cm. Attach a recommendation by the pastor or a ministry leader of your local church. Attach any certificates from other Bible schools.
Auditing: If you desire to become a student of the Institute or you are interested in one of the classes, you can audit a class or classes without taking exams or doing homework. In this case you have to fill out an online form, followed by revision of your request by the director of the Institute.
Online Courses
Bible and theology classes are available to students in Europe and worldwide in English and Russian languages.